Corporate Nutrition Consultant
The Services provived during Covid-19 Period
As Nutrist, we maintain providing our services online like before Covid-19.
We are providing our corporate consultancy services online by adaptaing to this process and manitaining our corporate agreements.
Private one-to-one online diet consultancy
Online healthy nutrition workshops
Online Nutrition Consultations (via zoom, teams, facetime, whatsapp or other audio, video applications)
Online resources (brochures, recipe cards, informative content, infographics, etc.)
CORPORATE NUTRİTİON AND DİET CONSULTANCY
Within the Corporate Nutrition Consultancy service, we examine individual's nutritional status as company managers and employees.
We support the development of your company by improving the health status of employees and keeping concentration and motivation at the highest level.
Corporate Nutrition Consultancy
Corporate Nutrition Consultancy involves the provision of individual nutrition counseling service in your institution at certain periods (1 full day a week, 1 half day a week, 1 full day in 15 days, etc.).
Nutrition consultancy service content
Dietitian service in the company for company executives and employees at certain specific periods.
Personal body analysis whole body and segmental body analysis (fat and muscle mass, fat ratio, metabolic rate, regional fat distribution, etc.).
Personal nutrition training education
Personal private diet program and follow-up for each individual.
Corporate Nutrition Analysis and Report
This part involves identifying individuals at risk for health (weak or obese) in line with the body analysis of the employees, creating a corporate obesity map, determining the risk of nutritional diseases and reporting improvement suggestions.
Special contents for your employees
According to the results of evaluations and surveys specific to your company, it aims to increase the level of healthy living knowledge of employees by creating content about of nutrition, exercise, aesthetics, medicine and psychology through corporate media organs (magazines, mail, brochures, posters, intranet, etc.).
Corporate Nutrition Webinar
With our team of expert dietitians, sports trainers, psychologists and specialist physicians in their field educations are provided on healthy nutrition, body weight management, exercise, exercise in the office, sustainable healthy life, stress management, motivation, performance enhancement or other requested topics.
Corporate companies include the examination and evaluation of the meal order in line with the nutritional needs of the employees, menu changes and / or new menu planning, supervision of departments such as dining hall / kitchen, reporting on health compliance and improvements.
In our menu consultancy service for restaurants and cafes, we serve calculation of the nutritional values of the menu and prepare healthy menu alternatives according to customer's requirements.
Food And Nutritional Supplement Consultancy
It is corporate consultancy to provide scientific literature support on nutritional ingredients and their interactions with health, to create educational materials and to conduct healthcare worker or user training for sectoral companies that produce food and nutritional supplements (vitamins, minerals, sports supplements, probiotics, omega-3, etc.)
Organizing exercise activities such as walking, jogging and pilates at certain intervals specific to the needs of the company employees, it is aimed to give employees the habit of regular exercise for a sustainable healthy life.
Corporate Nutrition Consultancy is an important investment that will enable your company to reach the point you aim healthily; It is an important contribution to the future of the company.
Our Corporate Nutrition Consultancy Team;
Nutrist Nutrition and Consulting Center and Güneş Sigorta A.Ş. As Corporate Nutrition and Diet Consultancy, we conducted the Healthy Living Movement project for 6 months. The program started by our institution in 2 months; The Nutrist team and especially our Dietician Maide Kırveli's personalized nutritional counseling, professional and sincere approach took 6 months with a service approach that considers the client more than the client. Thanks to our cooperation with Nutrist, as Güneş Sigorta employees, we became healthier, better nourished individuals. Thank you Nutrist and our wonderful Dietitian Maide Kırveli.
Güneş İnsurance -Corporate Communication Manager
9 months ago, we contacted Expert Dietitian Hande Seven Avuk from Nutrist Nutrition and Counseling Center and started to receive Corporate Nutrition and Consultancy services. In this process, Specialist Dietitian Maide Kırveli continues to help our employees gain healthy eating habits with personalized diet programs, distinctive special recipes, solution-oriented, sincere and motivating approach.
We are very happy to work with you
Token Financial Technologies – Human Resources Manager
Our Corporate Nutrition and Diet Consultancy, which we started with Expert Dietitian Hande Seven Avuk, continues with nutrition trainings, interviews and individual diet consultancy for 1.5 years. In this process, our eating habits changed thanks to Miss Hande, her friendly, knowledgeable and solution-oriented approaches. In addition, our cooperation increases the motivation and efficiency of Zer Central Cervices employees and contributes positively to our organization. Thanks to Hande and her team for their support.
Zer Central Services- Human Resources Manager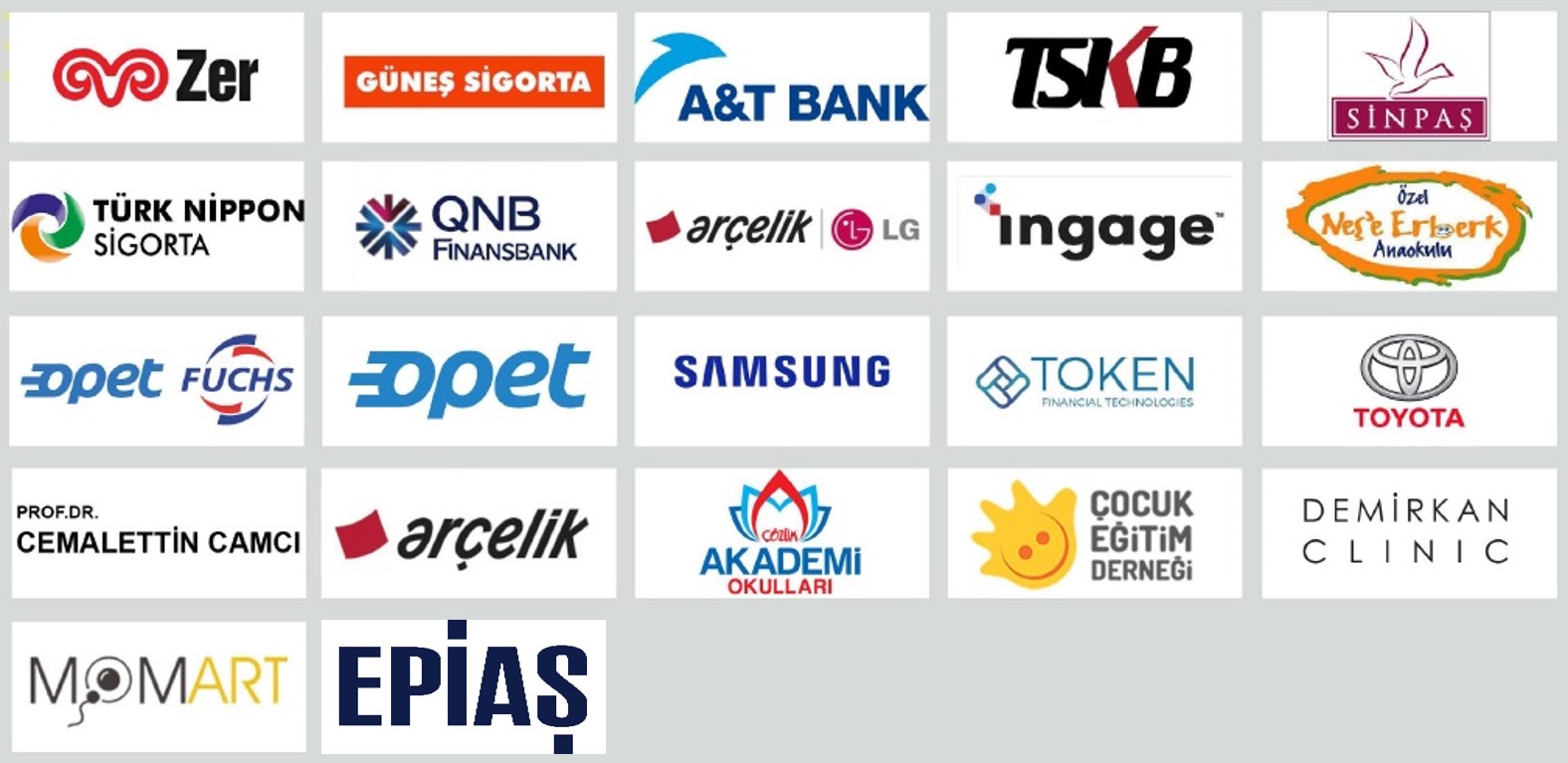 * To get information about Corporate Nutrition Consultancy, you can call us on 0534 960 27 78 or send an e-mail to info@nutrist.com.tr